GK Questions 9th May 2019 General Knowledge, Current Affairs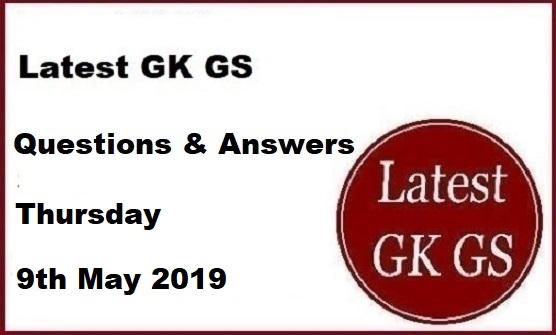 Daily GK Questions 9th May 2019 General Knowledge, Current Affairs
1. As per the report released by digital marketing platform SEMrush, who is the 2nd most followed politician globally?
Ans:- Narendra Modi
2. India was re-elected as Observer to which international forum??
Ans:- Arctic Council

3. Which Indian has been re-elected to International Narcotics Control Board?
Ans:- Jagjit Pavadia
4. Which nation has pulled from some key commitments under the 2015 nuclear deal?
Ans:- Iran

5. Purple frog will soon be crowned as amphibian of which state?
Ans:- Kerala
6. Which nation has terminated its Black List of Indian-origin people?
Ans:- India

7. From when Chardham Yatra begins?
Ans:- 7th May 2019

8. What is the name of India's first Solar Mission?
Ans:- Aditya- L1

9. Which nation has appealed to the international community to lift travel warnings?
Ans:- Sri Lanka

10. Which day is celebrated as International Nurse Day?
Ans:- 12th May