Updated By: LatestGKGS Desk
MANAV-Human Atlas Initiative For Improving Knowledge On Human Physiology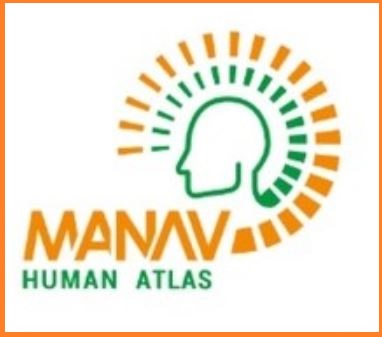 MANAV-Human Atlas Initiative for improving knowledge on human physiology: Details, Features, Aim, Significance
Department of Biotechnology (DBT) working under the ministry of science and technology has introduced a human tissue mapping project called MANAV: Human Atlas Initiative. It is funded by DBT.
The MANAV: Human Atlas Initiative aims at creating a database network of all tissues in the human body from the available scientific literature. It is a project that involves scientific skill development for annotation, science outreach along with handling big data.
The MANAV: Human Atlas Initiative program will involve gaining better biological insights through physiological and molecular mapping, develop disease models through predictive computing and have a holistic analysis and finally drug discovery.
The project can be signed up by students who are in their final year graduation and above. Students from the fields of biochemistry, biotechnology, microbiology, botany, zoology, bioinformatics, health sciences, systems biologists, pharmacologists and data sciences can associate with this project.
Even participants having a science background but not necessarily involved in active scientific research can be part of this network.