Updated By: LatestGKGS Desk
ISRO Plans Seven Mega Missions Till 2029: Details, Schedule, Highlights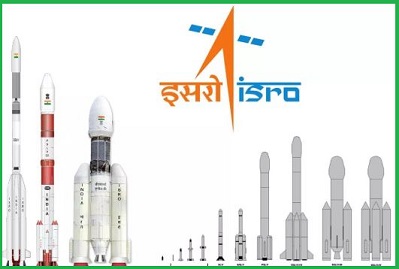 ISRO Plans Seven Mega Missions Till 2029: Details, Schedule, Highlights
The Indian Space Research Organisation (ISRO), has announced its planned seven mega missions, including Chandrayaan-2 which will be conducted over a period of next 10 years, till 2029.
The ISRO has also prepared a roadmap for the next 30 years.
Out of seven missions, Chandrayaan-2 (India's second lunar exploration mission) will be flight ready by May 2019 and its spacecraft will be launched in July 2019.
The rest six are classified as:
1. Defined Missions: which include XPoSat (to study cosmic radiation in 2020) and Aditya-L1(to the Sun in 2021).
2. Undefined Missions: which include missions which are still in planning stage namely Mangalyaan-2 (or Mars Orbiter Mission-2 in 2022), Lunar Polar Exploration (or Chandrayaan-3 in 2024), Venus mission (in 2023), Exoworlds (exploration outside the solar system in 2028).
Aditya-L1 or the 'Sun Mission' is scheduled for the year 2021. It will be placed in a halo orbit around Sun-Earth Lagrangian point (L1), called 'libration orbit'.
The payloads onboard Aditya-L1 will study solar corona. The Sun's Corona has an influence on the upper atmosphere which impacts climate change on earth. Thus it will play a key role in understanding and predicting climate change on Earth.
Xposat or X-ray Polarimeter Satellite is ISRO's dedicated mission to study polarization. It will be launched launch in year 2020. It will be a five-year mission and will study cosmic radiation.
Xposat will be carrying a payload named 'polarimeter instrument in X-rays' (POLIX) made by Raman Research Institute. POLIX will study the degree and angle of polarisation of bright X-ray sources in the energy range 5-30 keV. The spacecraft will be placed in a circular 500-700km orbit.