Om Prakash Rawat Profile, Early life, Education, Achievements Award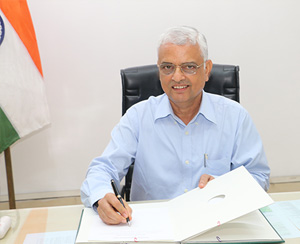 Om Prakash Rawat New CEC – Details, Profile, Education, Contributions, Award
Om Prakash Rawat has been appointed as the 22nd Chief Election Commissioner (CEC) of India by the President, Ram Nath Kovind on 21st January 2018.
OP Rawat currently serving as the senior-most Election Commissioner (EC) of India, who took charge as one of the two Election Commissioners on 14 August 2015.
OP Rawat, will take charge as the new CEC in Election Commission, from 23rd January 2018 onwards, succeeding Achal Kumar Jyoti.
OP Rawat was born on 2nd December 1953. He is a retired 1977 batch IAS officer from Madhya Pradesh cadre.
OP Rawat completed his graduation (BSc) and post-graduation (MSc) in Physics from Banaras Hindu University (BHU). He also attains a post-graduation degree (MSc) in 'Social Development Planning' accomplished from the United Kingdom in 1989.
OP Rawat as an IAS officer served several important positions for both Union Government and the Madhya Pradesh such as Principal Secretary, District Magistrate &Collector and as the Union Public Enterprise Secretary and Joint Secretary in Ministry of Defence India.
OP Rawat has also served as the Union Public Enterprise Secretary from (March 2012 to December 2013).
OP Rawat also received an award of State Government's 'Recognition of Forest Rights' in 2009.