India's first Elephant Hospital Features, Treatments for Elephants & Animals Details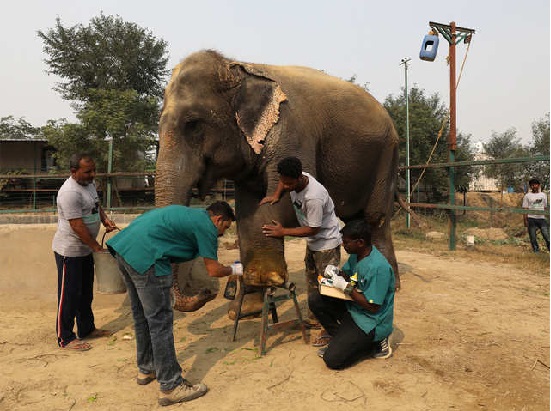 Agra Divisional commissioner Anil Kumar opened India's first specialized hospital for Elephants at Farah block churmuri village Mathura.
The injured, sick or geriatric elephant is treated and facilitated or medical treatment for lifting elephants.
There were many facilities were given to the Elephant such as wireless digital X-Ray, Thermal imaging, Ultrasonography, tranquilization devices and quarantine facilities these things are not only good for elephants but they are also attracting the peoples of local and foreign tourists.
As we know Elephant is a cultural and religious symbol in India and when they are Ill-treated by their unschooled mahouts, a victim of electrocution, poaching, train accident and poisoning animal rights so it is our duty to save these animals from these things.
The hospital location is on the bank of Yamuna River close to an elephant conservation and care centre run by wildlife SOS that is home to 22 elephants.
This is the great initiative taken by the Indian and every foreigner is appreciating this step.