Updated By: LatestGKGS Desk
Revolution: The environmental movement, a series of organizations and Movement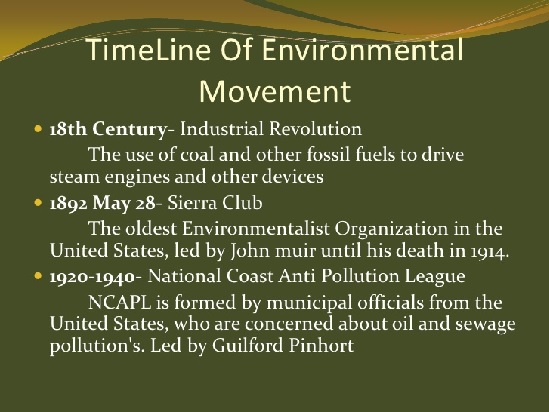 The environmental movement is an international movement, represented by a series of organizations, from the large to grassroots and differs from country to country.
Due to its large membership, different and strong beliefs, and sometimes speculative nature, the environmental movement is not always united in their goals.
The movement also encompasses some other movements with more specific attention, such as the climate movement.
At its broadest, the movement includes professionals, religious devotees, politicians, private citizens, scientists, non-profit organizations and individual advocates.
In the early 19th century, early interest in the environment was a feature of the Romantic Movement.
The poet William Wordsworth travelled extensively in the Lake District and wrote that it is a "sort of national property in which every person has the right and interest who has an eye to perceive and a heart to enjoy".
The late 19th century saw the formation of the first wildlife conservation societies.
The zoologist Alfred Newton published a series of investigations into the Desirability of establishing a 'Close-time' for the preservation of indigenous animals between 1872 and 1903.
His advocacy for the law to protect animals from hunting during the mating season led to the formation of the Plumage League (later the Royal Society for the Protection of Birds) in 1889.