Updated By: LatestGKGS Desk
Golden Globe Race History, Features, Records, Winners, Technology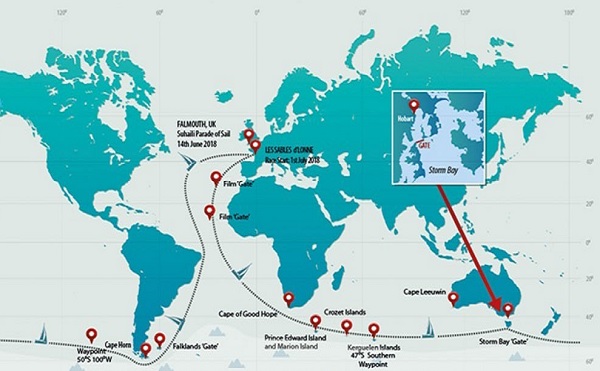 Golden Globe Race History, Features, Records, Winners, Advancement in Technology to Race around the Globe
Golden Globe Race was first started in 1968-1969 by British sailor Sir Robin Knox-Johnston, He became the first person to circumnavigate of the entire world alone using Indian built boat Suhaili.
To mark the 50th anniversary of the worlds first alone circumnavigation Golden Globe Yacht Race, departed Les Sables-d'Olonne, France on July 1, 2018 and the race is expected to finish in April 2019. 18 entrants have participated from 13 different countries.
Yachts and equipment that was available to Sir Robin in the first race, participant have to sail using similar yachts.
Sailers has to select yachts which are made before 1988.
6 sailes have selected Rustler 36 yacht, Indian Commander Abhilash Tomy has selected Thuriya similar to Suhaili. Abhilash Tomy has completed sailing of 53000 nautical miles and in 2012-13 he has completed a solo non-stop circumnavigation.
All Entrants are being tracked 24/7 by satellite, but competitors will not be able to access this information unless an emergency arises and they break open their sealed safety box containing a GPS and satellite phone.
Doing this, however, would mean that the competitors have retired from the Golden Globe Race. Prize and dinner will be given to participants on 22nd April 2019 on this date, Sir Robin had completed his voyage.