Updated By: LatestGKGS Desk
Tazia Muharram History, Features, Facts, Beginning, Design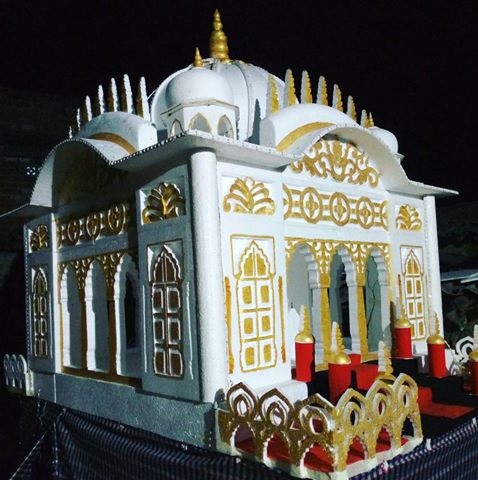 The History of Tazia - Imitation of Imam Hussein grave, Links with Timur Lung, History of Tazia in India, Pakistan
The imitation of Imam Hussein's grave is called Tazia in Urdu. Tazia is made from gold, silver, wood, bamboo, steel, cloth and paper. On the 10th of Muharram, Tazia is taken as a procession in the form of a symbol of gum and grief in the memory of Hussein's martyrdom. A Taeli procession emerges from Imambargha and ends in Karbala. It is said about Taha that it started in Timur's era.
Timur Lung, conquering Iran, Afghanistan, Iraq and parts of Russia, reached India during 1398 AD. With him, 98000 soldiers also came to India. He defeated Muhammad bin Tughluq in Delhi and declared himself the king.
Timur was from the Shia community of Muslims. He went to Iraq every year during the month of Muharram but due to illness, he could not go for a year. He had a heart condition, so doctors refused him to travel.
The Darbaris of Timur thought that something should be done during Muharram so that he would be happy. The courtiers of that time deposited the court and ordered them to make a copy of the grave of Imam Hussein located in Karbala, Iraq.
Some artisans have prepared the structure of Imam Hussein's grave with bamboo makers.
The tunes of Taimur's tunes were quickly spread all over the country. Raje-Rajwadas and devotees from all over the country are arriving to see the Tazia. In order to please Timur, this tradition began in other states too. Especially in areas around Delhi.
This tradition of Tazia is going on in India, Pakistan, Bangladesh and Myanmar. Interestingly, there is no mention of the tradition of Taju in Iran, such as the country of Timur's country, Uzbekistan or Kazakhstan and Shiites.