Updated By: LatestGKGS Desk
GST launch in Tryst with Destiny style 30th June midnight feature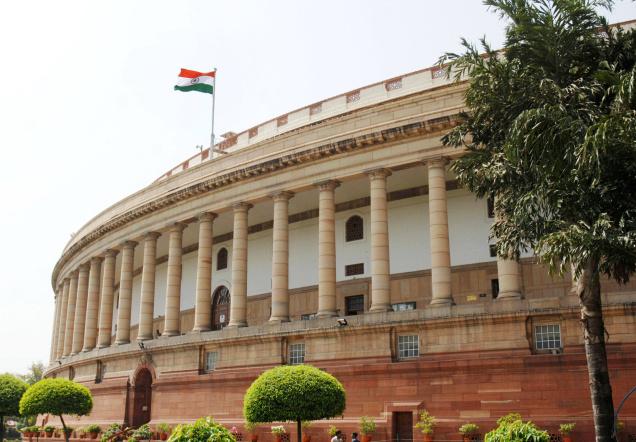 President Pranab Mukherjee to launch GST in Tryst with Destiny style at 30th June mid night special features
Indian Government decides to celebrate 30th June 2017 midnight at parliament as grand launch of GST across India. The event is on same course of Tryst with Destiny and President of India Pranab Mukherjee will launch GST in presence of India's leading political leadership and celebrities.
Launching of Goods and Services tax GST is a big celebration in Parliament with presence of Ex Prime Ministers Dr.Manmohan Singh and HD Devgowda and other famous politician and celebrities.
GSt launch is second most hyped official ceremony in the history of free India after Tryst with Destiny 15 Augest 1947.
GST launch features
According to finance minister Arun Jaitely, all the formalities for GST are completed and the government is commited for GST implemation in the country.
All the states are ready for GST except two states Kerala and Jammu & Kashmir. GST follows the punch line One Nation One tax.
According to finance minister, Kerala taking necessary steps by upcoming week for GST implementation and talks with ruling party is going on with Jammu & Kashmir.
To celebrate GST launch, Parliament will start on 30th June 2017 night at 11 O'Clock. President of India Mr. Pranab Mukherjee to launch this big tax service to the nation. Deputy President Mr.Hamid Ansari also be present in the parliament. The celebration will witness two short films on GST as well.
List of dignetories present in parliament on 30th June 2017 midnight to celebrate GST launch
Along with President of India, Hamid Ansari (Deputy President of India), Narendra Modi (Prime Minister), Sumitra Mahajan (Lok Sabha Speaker), all members of Lok Sabha and Rajya Sabha be present at the occassion of GST Launching.
Invitations have been sent to Chief Minister's of states of India to take part in the grand, historical celebration of Goods and Services Tax GST launch.