Updated By: LatestGKGS Desk
Legislative Council: Election of Council Members, Criteria of Council Members, Tenure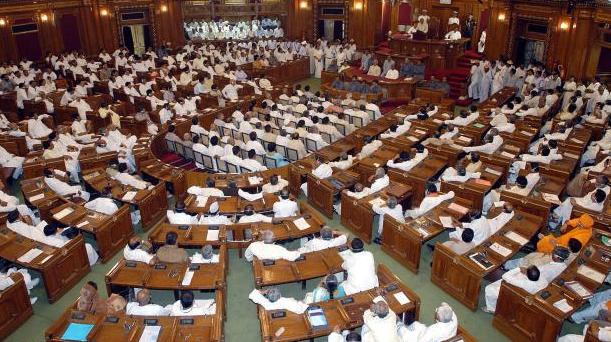 How the members of Legislative Council get elected?
The Constitution of India (Article 168 & 169) provides for the bi-cameral legislature in certain states, Legislative Council and Legislative Assembly.
The Legislative Council is the Upper House of the State Legislature.
Elections to the State Legislative Councils are held under the system of proportional representation by means of the single transferable vote (Article 171).
One-third of the MLCs are elected by the state's MLAs, another one-third by a special electorate comprising sitting members of local governments such as municipalities and district boards.
1/12th by an electorate of teachers and another 1/12th by registered graduates. The remaining members are appointed by the Governor for distinguished services in various fields.
Criteria for becoming a member:
Minimum age limit to be a member of the Legislative Council is 30 years.
Council members are elected from those possessing special knowledge and experience in the field of Art, Science, Literature, Social Science and Cooperative movement.
Tenure:
Members are elected for a period of 6 years and one-third members retire every second year.
Latest Governance Updates