Kalam Innovation in Governance Award 2019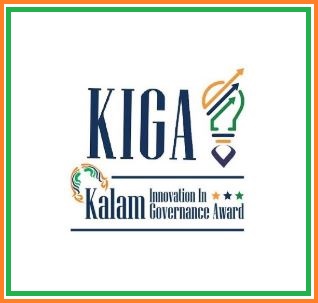 Kalam Innovation in Governance Award 2019: Details, Categories, Highlights
Indian Vice President M Venkaiah Naidu presented Kalam Innovation in Governance Award 2019 at the 3rd edition of Dr. A.P.J. Abdul Kalam Summit on Innovation and Governance, in New Delhi.
Kalam Summit on Innovation and Governance is organized by the Kalam Centre to feature discussions and studies on various national and global examples of transformational governance for the betterment of the people.
The Summit is an international conclave of policymakers, civil service officers, NGOs, media and academia who are dedicated to the task of governance and its dimensions. The Summit is aimed at exploring how cutting edge technology, 21st-century management and out-of-box thinking, can transform the role and impact of governance in India and across the world.
The Dr. A.P.J. Abdul Kalam Award for Innovation in Governance will also be presented during the summit to individuals and institutions for their exemplary work in improving governance and delivering value to the citizens.
The awards are given in the following categories:
Education; Healthcare, Sanitation & Nutrition; Security & Safety; Environment; Women & Child Welfare; Banking, Economics & Finance; Rural Development & Agriculture; International Contribution; Technology, IT & Enterprise; Social Welfare; Infrastructure; Energy; Media & Entertainment and Innovation
Kalam Centre stands to take forward the dreams of Dr. Kalam, which he left behind for the nation and world – right up to his very final moment at IIM Shillong.