Updated By: LatestGKGS Desk
Jeevan Pramaan Scheme For Pensioners: Registration Process & Digital Life Certificate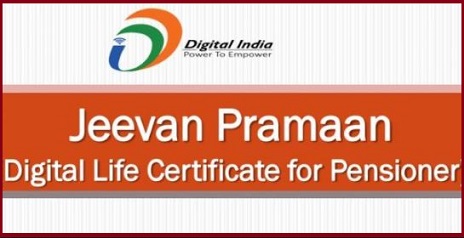 Jeevan Pramaan Scheme For Pensioners: Registration Process & Digital Life Certificate
Jeevan Pramaan scheme is an Aadhaar Biometric Authentication based Digital Life Certificate for pensioners launched by PM Narendra Modi in November 2014.
Jeevan Pramaan digital life certificate scheme has benefited over 1 crore pensioners who have to produce Life Certificates each year to receive a pension.
Jeevan Pramaan scheme not only eliminates the need for pensioners to personally visit and submit the certificates but also ensure accuracy and timeliness in receiving a pension.
For this, the Government of India has also opened a website jeevanpramaan.gov.in to facilitate the implementation of the scheme and through its mobile application.
Registration Process
The pensioners are given three options to register with the website. It can be done at home if one has an established internet connection and a biometric device.
He /she can visit the nearest common service center and get registered online. He/she can visit the designated office and register.
He/she can visit the designated office and register.
The app can be downloaded on smart-phone or laptop and then registration can be done.
After entering personal details like name, address, Aadhaar number, pension payment order number, bank account number and branch details on the website. Post authentication a Pramaan ID will be sent on the mobile phone via SMS. Online registration is free of cost and needs to be renewed every year with only the biometric authentication.
Jeevan Pramaan can be generated online through the app.
Once a Digital Life Certificate (DLC) is generated, it is stored in the Life Certificate Repository. A pensioner can download the Jeevan Pramaan certificate through the app or by visiting the website.
A pensioner can visit a Jeevan Pramaan Centre (JPC) to get the Digital Life Certificate as well. The option to search for JPC is available on the website.