Updated By: LatestGKGS Desk
Government scheme: Nominations For Padma awards in year 2018 Features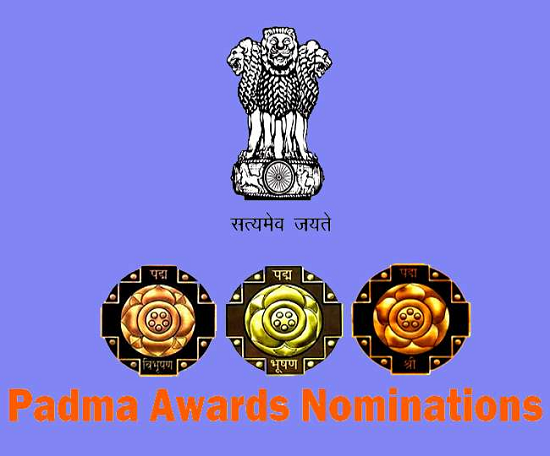 Government scheme: Nominations For Padmas Rise 40 Percent To 50000 This Year 32 Times More Than 2010
This year government has got 50000 nominations for the Padma award. It is 40% more nominations than the year 2017. 15 September was the last date to submit the nomination and total 49992 nominations are came to the government.
In 2017(35595), 2016(16768) and in 2010(1313) nominations are submitted to the Indian government. Ministry declared that compare to 2010 this year 84% more nominations are submitted.
Padma award was started in 1954. The award was given every year on Republic Day, 26th January. 84, 89 people got the award in 2018, 2017 respectively. The Awards are given in three categories Padma Vibhushan, Padma Bhushan and Padma Shri. Padma Vibhushan was given for exceptional and distinguished service. Padma Bhushan is given for distinguished service of the higher order. Padma Shri is given to distinguished service in a particular area.
People belong to art, social work, public affairs, science and engineering, trade and industry, medicine, literature & education, sports, civil services, and others can apply for Padma awards.
In 2016 online nominations process was started so that maximum people can apply for that and awareness will increase among them. The award will be given to nominees on 26th January 2019.
Latest Government Scheme Updates