Updated By: LatestGKGS Desk
India's Green Good Deeds Campaign Gets Global - Details, Significance, About Campaign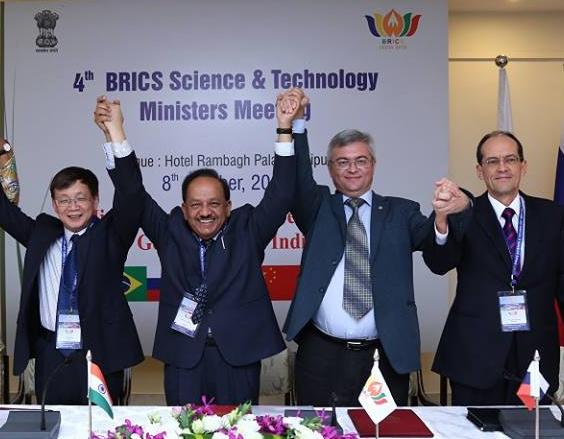 India's Green Good Deeds Campaign Gets Global Acceptance- Details, Significance, About
India's Green Good Deeds, a societal movement launched by Environment, Forest & Climate Change Minister Dr. Harsh Vardhan has found acceptance by the global community.
The 4th BRICS Ministerial on Environment has agreed to include "Green Good Deeds", a societal movement to protect the environment and promote good living, in its official agenda in the next ministerial of the grouping in Brazil and Russia.
Dr. Harsh Vardhan is at the ongoing 4th BRICS Environment Ministerial held in Durban, South Africa. The BRICS comprises of Brazil, Russia, India, China and South Africa.
Dr. Harsh Vardhan at the event had urged the BRICS nations to jointly help in the development of a social movement to fight for the protection and conservation of the environment.
Dr. Harsh Vardhan had drawn up a list of over 500 'Green Good Deeds' and asked people to alter their behavior to green good behavior to fulfill their green social responsibility.
Dr. Harsh Vardhan also proclaimed that these small positive actions to be performed by individuals or organisations to strengthen the cause of environmental protection were put on a mobile application named "Dr Harsh Vardhan App".
Background
Union Ministry of Environment, Forests and Climate Change (MoEFCC) has introduced 'Green Good Deeds' movement.
MoEFCC Minister Dr. Harsh Vardhan had launched the 'Green Good Deeds' movement in January 2018 in New Delhi.
Green Good Deeds is a people-oriented campaign aimed to aware or sensitise people and students, particularly about climate change and global warming.