Updated By: LatestGKGS Desk
Today in History: History of 5 December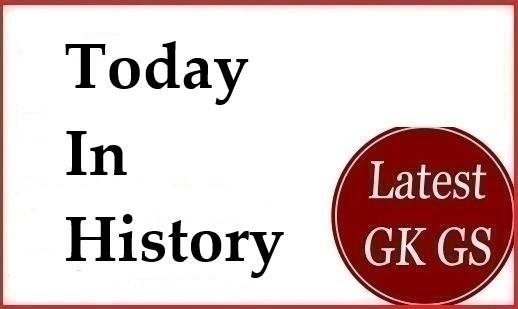 Important Events of 5 December: What happened on this day?
771- Charlemagne becomes the sole King of the Franks after the death of his brother Carloman.
1349- 500 Jews of Nuremberg massacred during Black Death riots.
1456- Earthquake strikes Naples; about 35,000 dead.
1792- George Washington re-elected as US President.
1848- US President Polk triggers Gold Rush of 1849 by confirming gold discovery in California.
1912- The triple alliance among Italy, Austria, and Germany (originally signed in 1882) is renewed for six years, beginning in 1914, a move inspired by instability in the Balkans.
1918- Oil refinery on Curacao opens.
1935- First commercial hydroponics operation established (Montebello, California).
1935- National Council for Negro Women forms by Mary McLeod Bethune.
1941- US aircraft carrier Lexington and 5 heavy cruisers leave Pearl Harbor.
1955- Historic bus boycott begins in Montgomery Alabama by Rosa Parks.
1957- President Sukarno of Indonesia expels all Dutch people.
1971- Libya nationalizes British Petroleum concession.
1975- NASA launches space vehicle S-196, it failed.
1981- France performs the Nuclear test.
1985- Great Britain performs the nuclear test.
2008- Human remains previously found in 1991 are finally identified by Russian and American scientists as those of Tsar Nicholas II.
2016- Malta becomes the 1st country in Europe to outlaw conversion therapy.
2017- Online store Amazon begins operations in Australia.
2017- Artist Lubaina Himid wins Britain's Turner Prize, the oldest person at 63 and first nonwhite woman.