Updated By: LatestGKGS Desk
Narendra Modi inaugurated Sikkim's first Pakyong Airport, 100th in India, Details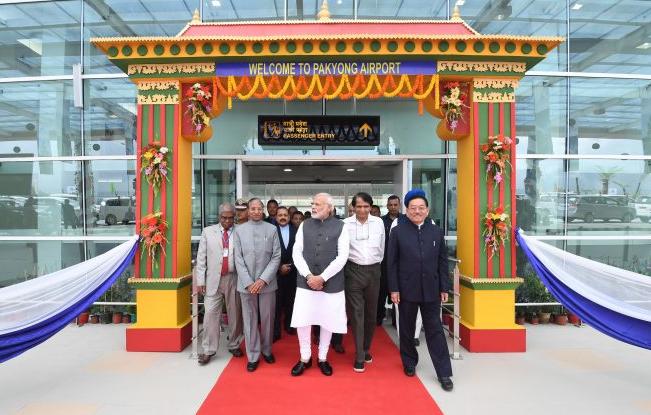 Sikkim's first Pakyong Airport, Features, Significance, Details
Prime Minister Narendra Modi inaugurated the first airport of the state which was built in Pakyong Village on September 24, 2018. The development is a historic opportunity for the entire North-Eastern region of India.
It is about 33 kilometers from the airport capital Gangtok. With the formation of this airport, the tourism of this state is expected to be quite encouraged. This airport is considered to be very important from the border of China.
Pakyong Airport is the 100th airport in the country. People will be able to fly directly to Sikkim from next month. SpiceJet Airline will do the first flight. The aircraft will fly from Kolkata on October 4.
Pakayong Airport is included in the 'Flying' (Common Country Citizen) of the Central Government. It has been constructed by the Airports Authority of India (AAI). This airport is closest to the China border, so there will be a lot of strategic work for India too.
SpiceJet had successfully completed the successful test flight of the Bombardier Q400 ship between Pakyong from Kolkata on March 10 this year. After that, the company got the security clearance. Recently, a Dornier 228 of Indian Air Force was launched as a trial at this airport.
Latest India Updates