Indian Army Marks 2018 As Year of Disabled Soldiers in Line of Duty: Significance Aim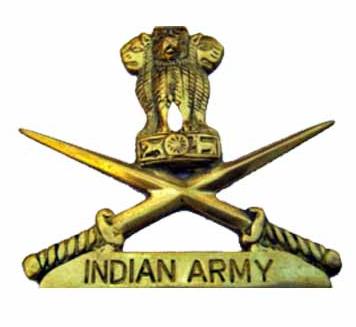 Indian Army Marks 2018 As Year of Disabled Soldiers in Line of Duty- Details, Aim, Significance, Purpose
Indian Army has marked the year 2018 as "Year of Disabled Soldiers in Line of Duty", to commemorate & honor soldiers who have been disabled in the line of duty.
The main objective of this initiative is to lessen sufferings of these disabled soldiers, who have done their duty with full dedication to the nation and have been disabled for the life.
The major aim of this initiative is to provide one-time financial assistance to disabled soldiers who have been boarded out from service on medical grounds and are rendered non-employable due to their medical or physical conditions.
Indian Army this year in 2018 also plans to create awareness on organisational support available to soldiers and their dependents with respect to medical, rehabilitation, various beneficiary schemes of Central and State Governments, vocational opportunities and along with assistance for their placement.
Indian Army is also planning to showcase the talent of disabled soldiers by organizing sports and physical activities, cultural events and their art exhibitions.
Indian Army is also planning to felicitate disabled soldiers along with selected organisations that are dedicated in their rehabilitation.
Indian Army is also planning to gather due support for the unemployable disabled soldier and his family with initial financial support to ensure a life of dignity through partially-funded entrepreneurship venture.