Updated By: LatestGKGS Desk
Central Government sanctioned purchase of 1000 engines for T-72 tanks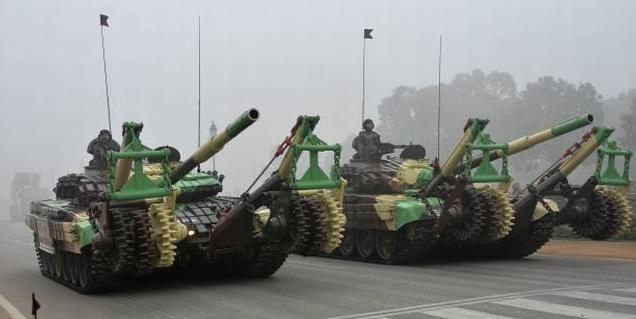 Indian Army to have 1,000 units of 1,000 BHPs in the T-72 tanks
The Central Government has approved the purchase of 1,000 engines for the Indian Army's major battle tank T-72, which is estimated to cost 23,000 crores.
The proposal for this purchase was approved in the meeting of the Defense Purchase Council held under the chairmanship of Defense Minister Nirmala Sitharaman. The Council also approved some modifications in the defense procurement process to reduce the delay in the execution of defense deals and procedural complications.
The procurement of these engines will increase mobility, agility, and speed in the T-72 tanks and prove to be more effective in the war zone.
According to the ministry, the purchase of 1,000 units of 1,000 BHPs in the T-72 tanks has been approved. This will cost about Rs. 2300 crores.
The purchase of other organizations like the Central Military Police Force (CAPF) and Border Roads Organization (BRO) has been included. This will reduce the amount of time spent in implementing defense deals.
Apart from this, the Defense Purchase Council has approved to make some amendments in the Defense Procurement Procedure (DPP) -16, which is working as a manual for such purchase.
Under this, the revised order must be completed in five years of the original contract's warranty period.
Defense Acquisition Council was established on October 11, 2001, for the purchase and acquisition of the country's defense and security. The Defense Purchase Council (DAC) was constituted for the overall guidance of the defense procurement process under a comprehensive structure under the Ministry of Defense.