DRDO: Short Range Ballistic Missile Prahaar Test Success Report Specifications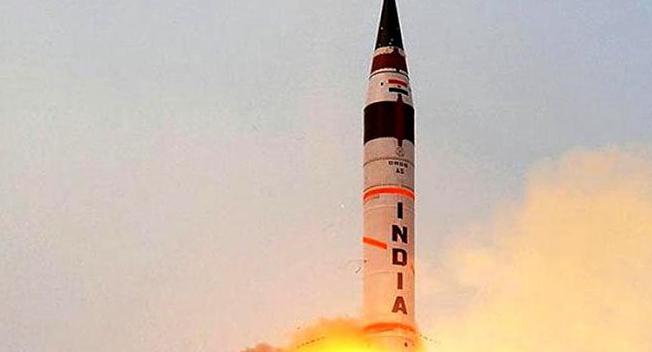 Defence Research And Development Organization Surface-to-surface ballistic missile 'Prahaar' test details
India successfully tested the ballistic missile 'Prahar' from Odisha coast on 20th September 2018 and successfully test-fired short-range surface-to-surface ballistic missiles from Odisha coast.
This missile was developed by the Defense Research and Development Organization (DRDO). This test was done between heavy rain from the Integrated Test Range (ITR) launch complex of Balasore, Odisha.
This multi-barrel rocket system is able to bridge the gap between 'Pinaka' and medium-range ballistic missile 'Earth'. Apart from this, he can lead many goals in different directions.
Key facts related to missile testing:
This test was successful as it reached a distance of 200 km before reaching the goal and achieved all the goals of the mission.
This state-of-the-art missile was tested under the Silver put Integrated Test Range (ITR) near here. It was fired from the mobile launcher.
This is the most accurate and collaborative strategy weapon system in every field, in every field.
It is a low-fired missile equipped with solid fuel. Tracks of missiles were monitored during the trial with the help of range stations and electro-optical systems.
The missile was tested in view of the possibility of use in all seasons. Before the trial of Missile, 4,494 people who were living in the radius of two kilometers of the launch pad number three in Chandipur were temporarily removed from there.