Updated By: LatestGKGS Desk
Indian Army gets M777 and K-9 Vajra Battle Guns after 30 years gap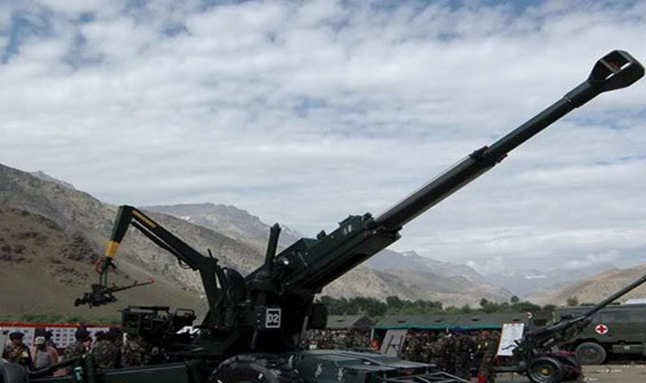 Two guns have been included in the Indian Army on 09 November 2018: Specialities of guns
After a long interval of 30 years, a cannon has been included in the Indian Army.
Among them is an American cannon and another Korean cannon.

Defense Minister Nirmala Sitharaman handed over the army to M777 Ultra Light Howitzer and the 9 Vajra Self propelled guns in Devlali.
This is the first 155 mm gun after Bofors which has joined the Indian Army.
This will increase the strength of artillery.
Specialities of guns:-
The M777 ultra-light Howitzer's firepower is 31 kilometres.
In just 30 seconds, it can fire three rounds.
It can also be deployed in the high altitude area through a helicopter or a transport aircraft.
Total 145 M777 Ultra Light Howitzers have been purchased for the army.
These light guns will be deployed on the border with China.
The K-9 vajra self-propelled gun is the best gun for the desert.
This gun, which looks like an identical tank, is capable of measuring 38 kilometres.
In 15 seconds it will fire three rounds.
One particular thing is that it can run at a speed of more than 60 kilometres per hour at both the road or the desert, at the same speed.
The Indian Army will get 100 such guns.
Under Make in India, South Korea's company will make 90 cannons with India's L & T, Bike 10 will come directly from South Korea.