Updated By: LatestGKGS Desk
Indian Constitution Making, History, Features, Controversy, Number of Members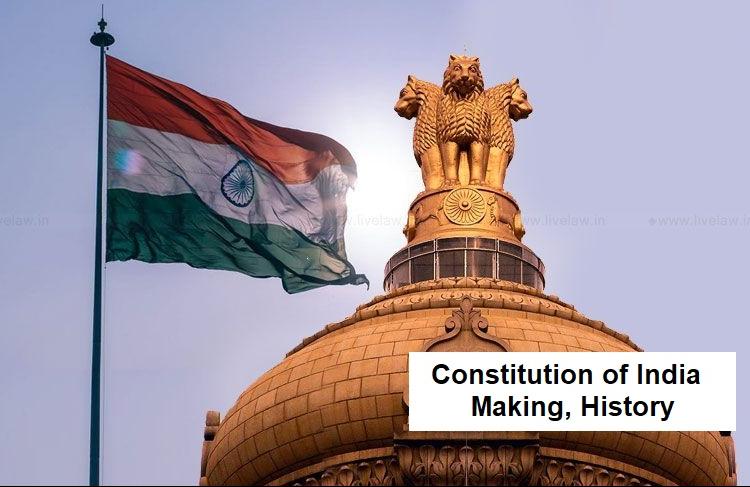 Making of Indian Constitution History, Features, Number of Members, Constitutional Assembly, Controversy
When our country was about to get freedom, then some leaders of our country thought that We should have our own Constitution. The first idea of the constitutional assembly was demanded by M.N. Roy in 1934, but officials demand started by Indian national congress 1935.
1938 Pandit Jawaharlal Nehru decided that India should have its own constitution without outer interference by the constituent assembly, elected on basis of adult franchise. At that time only script mission accepted in 1946 which members were Penthick Lorence, Stafford Cripps, A. V. Alexander which was recommended by clement alleles present in the UK.
Most of the constitutional component is drawn from the UK Constitution and even includes references from other constitutions. The Constituent Assembly was founded as the sovereign body for the constitution and for ordinary laws when India became independent on August 15, 1947.
While the Indian Constitution is written in essence, it has repeatedly been revised. However, the process of amendments is not as rigid as in the USA and not as flexible as in the UK.
Number of Members in Constitutional Assembly:-
At that time total members of the constituent assembly were 389. In which 93 were princely state rest were British Indian 296. In British Indian 4 was chief commissioner provinces, rest 293 eleven governer provinces.
At that time roughly 1 seat for every million population. Elections of this 296 seats were headed in July-August 1946. The result was 206 seats go to INC, 73 Muslim leagues, independent members 15.
The first constitutional assembly was held on 9 December 1946. Muslims league boycotted this meeting due to the demand for Pakistan. This meeting was attended by 211 members. At that time temporary assembly President was Dr. Sachidanand Sinha