Article 370 advantages and disadvantages: Effects of the revocation of Article 370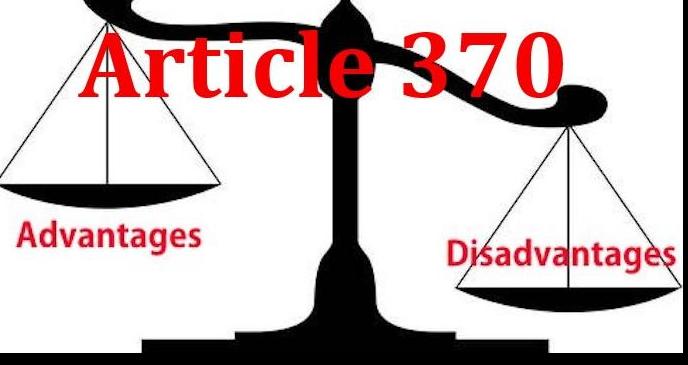 What were the Advantages and Disadvantages of Article 370? How it affected the state and people of the Jammu and Kashmir?
Article 370 gave a special status to the state Jammu and Kashmir in citizenship and other internal matters. The J&K government had separate constitution and flags. The Indian government could only interfere in the matters of defense, finance, communications, and foreign affairs with the permission of the state government.
Advantages of Article 370
1. Outsiders were not allowed to purchase land in J&K.
2. Less competition and more opportunities for the citizens of Kashmir in the lack of outsiders.
3. No population blast.
4. Local brands hold importance.
5. Low crime rate (but high terrorism).
6. Dual citizenship.
Disadvantages of Article 370
1. Lack of medical facilities due to lack of private hospitals.
2. Lack of employment which encourages youth to enroll themselves in terrorism.
3. No Industrial sector is available.
4. High corruption rate.
5. Religion-based politics.
6. Poor education and low GDP.
7. RTI is not applicable.
What will be the consequences after the abolition of Article 370?
After the revocation of Article 370, the special status of Kashmir has gone. Now, people from anywhere in India will be able to buy a property and permanently settle in the state. However, this can affect Kashmiri people's mind that this would lead to the state's demographic transformation from majority Muslim to the majority Hindu.
The state will be divided into two union territories, J&K and Ladakh. It will enable people of Ladakh to realize their aspiration and prevent cross-border terrorism in J&K.
Abolition of Article 370 will help the government to increase medical facilities, open IITs, IIMs, and AIIMs like institutes, encourage tourism and enhance job opportunities in Jammu & Kashmir from now on.