Updated By: LatestGKGS Desk
Authorities of India: Prime Minister of India and President of India, and Judiciary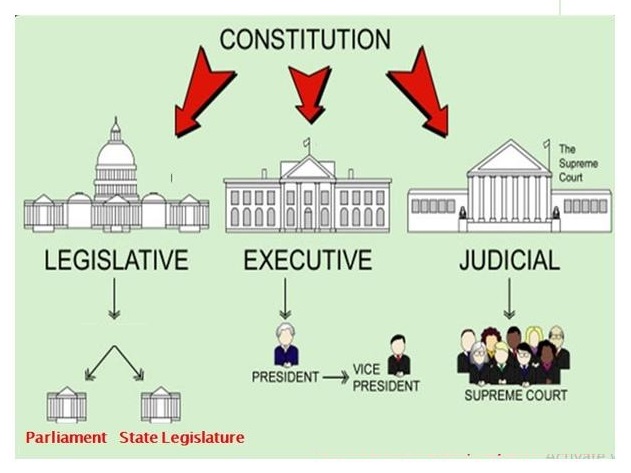 Authorities of Prime Minister and President of India and Indian Judiciary System
Real authorities:-
In our country real authorities gave to the prime minister. He is an important person in our country because he is elected by the people of India. Our country is a democratic country and due to this reason real power operates by PM and their cabinet MPs.
Following are some authorities of the prime minister:-
He suggests to the President for nomination as ministers the names of the members of his political organization.
He chooses on how the charges are distributed to different ministers and can also revamp its cabinet.
He is the chairman of the Cabinet meetings and can amend the decisions taken.
He may suggest to the President of India that any minister of his cabinet be resigned or removed.
The ministers' functions in the cabinet are also controlled and managed.
He can withdraw and propose a dissolving Cabinet to the President of India. He can suggest to the President that Lok Sabha be dissolved and new elections held
Formal authority:-
In our country, the President is a formal authority person although he is the first person in India yet he has formal rights only. In our country, we are not directly elected the President this is the reason why President has the formal rights.
President election is occurring in parliament by elected by our MP, MLA, nominated person of Legislative Assembly, people of union treaties. President is elected by a special majority. president working period in the the the country is a maximum of 5 years.
Judiciary:-
In our country, the highest power in the judiciary has a supreme court at the center level. But for every state, they have their own court which is known as the high court and they are free to take a decision at their state level. At a distinct level, there is a court that is known as the subordinate court, Which is free to take desition at a distinct level.
This subordinates court divided into three-parts -
Civil court:-
When the matter between two people with their family or neighbors, then we go to civil court for justice.
Criminal court:-
When the matter between two people with their family or neighbors reaches to kill or fight among them, then they go to criminal court for justice.
Revenue court:-
If the matter between people and government then at that condition they should go to revenue court for the judgment.