Updated By: LatestGKGS Desk
Indian Railways eliminate unmanned crossings on broad gauge route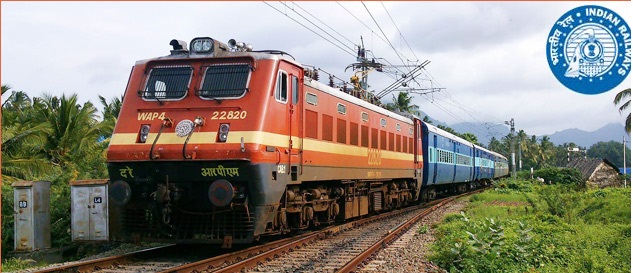 Indian Railways have decided to stop all unmanned railway crossings on Broad Gauge.
According to 01 April 2018, there are 3479 unmanned level crossings on broad gauge routes.
Overall, such 3402 crossings have been abolished in the last seven months.
The remaining 77 crossings are planned to be closed by December 2018.
Key Facts:

All unmanned crossings falling on rail routes and sub-urban routes with speed exceeding 130 kilometres per hour have been abolished.

Most unmanned level crossings (UMLC) have been eliminated either by deploying underground routes / RUB's provisions or employees.
This unmanned crossing has been terminated by appointing guard on the subway, the road under bridge or crossing.

Accidents due to unmanned level crossings, which were 65 in 2009-10, have been reduced to 3 in 2018-19 due to the termination of UMLC.

Indian Railways have concluded with unmanned crossings on broad gauge routes in 12 of the total 16 zonal zones.
12 regional railways - Broad gauge route of Central Railway, Eastern Railway, East Central Railway, East Coast Railway, North Eastern Railway, North East Frontier Railway, South Central Railway, South Eastern Railway, South East Central Railway, Western Railway, West Central Railway Are now free from UMLC.
Indian Railways is the second largest rail network in Asia and the fourth-largest rail network in the world-owned single government.
Indian Railways has 1,51,000 kilometres of track, 7,000 stations, 1.3 million employees and 160 years history.
Railway in India was started on April 16, 1853, between the Bori Monkey and the Police Station.
Indian Railways has been the pioneer in delivering relief material to the disaster-prone areas during the national emergency.