Updated By: LatestGKGS Desk
ISRO's RH300 Sounding Rocket Launched Details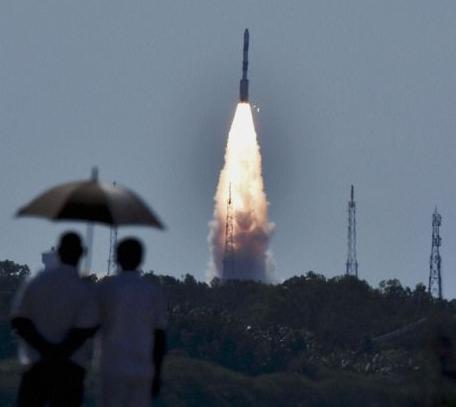 ISRO's RH300 Sounding Rocket Launched Details
India's RH300 sounding rocket was successfully launched on 6th April 2018, from Thumba Equatorial Rocket Launching Station (TERLS) situated in Thiruvananthapuram, Kerala.
The RH300 sounding rocket has been indigenously developed by Vikram Sarabhai Space Centre (VSSC) under the guidance of Indian Space Research Organisation (ISRO).
The RH300 sounding rocket was developed as part of a study that will enrich available atmospheric data and refine the models used for tropical weather prediction.
As per the VSSC official statement, it was the 21st successful launch of RH300 sounding rocket. As expected, the RH300 sounding rocket soared into the sky precisely at 7.15 PM, forcefully executing the Sounding Rocket Experiment programme held as part of a study undertaken by VSSC.
Under the programme, the RH-300 MKII sounding rocket is utilised to study the Equatorial E and lower ionosphere regions of the atmosphere.
As per the report, shores of Thumba reverberated with the thunderous boom of the rocket propulsion, as the sight of white and blue trail pattern formed by the TMA payload brought jubilation to the scientists and engineers who had gathered at Thumba station to watch the launch.
Latest Indian Space Research Organization (ISRO) Updates