ISRO establishing 3rd launch pad at Sriharikota for Gaganyaan Mission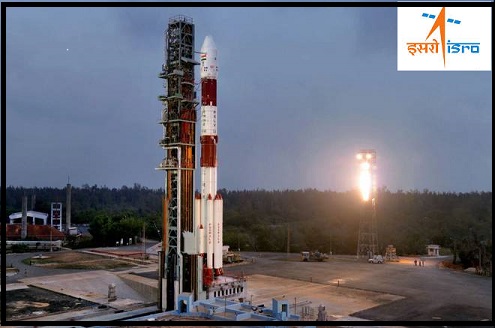 ISRO establishing 3rd launch pad at Sriharikota for Gaganyaan Mission: Details, Aim, Purpose, Highlights
Indian Space Research Organisation (ISRO) is establishing the 3rd launch pad at Sriharikota, Andhra Pradesh to undertake Gaganyaan manned space flight programme.
ISRO at present has two launch pads which are already full. Third launch pad is being set up for the human space flight. It will be ready in time for the mission.
In addition, ISRO is searching for a location on western sea coast near Gujarat to set up another launch pad for Small Satellite Launch Vehicles (SSLV).
About Small Satellite Launch Vehicles (SSLV)
ISRO is developing SSLV to offer affordable launch options for smaller satellites through ANTRIX, the space agency's commercial arm. The SSLV is expected to reduce launch time as well as cost less to launch small satellites, which are much in demand. ISRO currently piggybacks smaller satellites on Polar Satellite Launch Vehicle (PSLV) and Geosynchronous Satellite Launch Vehicle abbreviated (GSLV) along with bigger satellites.
About Gaganyaan Mission
Gaganyaan Mission will be India's first manned space mission. Under it, India is planning to send three humans (Gaganyatris) into space i.e. in low earth orbit (LEO) by 2022 i.e. by 75th Independence Day for a period of five to seven days.
Gaganyaan Mission was announced by Prime Minister Narendra Modi during his 72nd Independence Day speech.