Updated By: LatestGKGS Desk
Apurva Chandra elected as Chairman of International Labour Organization (ILO)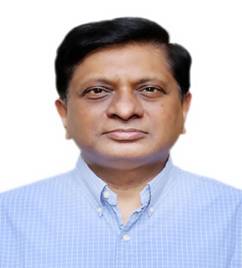 Shri Apurva Chandra, Secretary (Labour and Employment) has been elected as the Chairperson of the Governing Body of the International Labour Organisation (ILO) for the period October 2020- June 2021
After a period of 35 years, India gets Chairperson position back at the International Labour Organization (ILO). India has a glorifying history and shares special bonds with the International Labour Organization for over 100 Years.
Shri Apurva Chandra, Secretary (Labour and Employment) elected for the period of October 2020 to June 2021 for this prestigious post of ILO Chairperson of International repute.
Working Profile of Shri Apurva Chandra
1. Shri Apurva Chandra belongs to the 1988 batch of the Indian Administrative Service (IAS), Maharashtra Cadre.
2. Shri Chandra has spent more than seven years in the Ministry of Petroleum & Natural Gas in the Government of India.
3. Shri Chandra has worked for over four years between 2013 and 2017 as Principal Secretary (Industries) in the Government of Maharashtra.
4. Shri Apurva Chandra joined as Director General (Acquisition) in Ministry of Defence w.e.f. 01.12.2017 with the mandate of strengthening the Indian Armed Forces by expediting the acquisition process.
5. Shri Apurva Chandra chaired the Committee to draft the new Defence Acquisition Procedure.
The Defence Acquisition Procedure 2020 has come into effect from 1st October 2020 on the day he joined the Ministry of Labour and Employment as Secretary.