Updated By: LatestGKGS Desk
Blind Girl Manasvi Baheti on tandem expedition Pull off the Himalayan Feat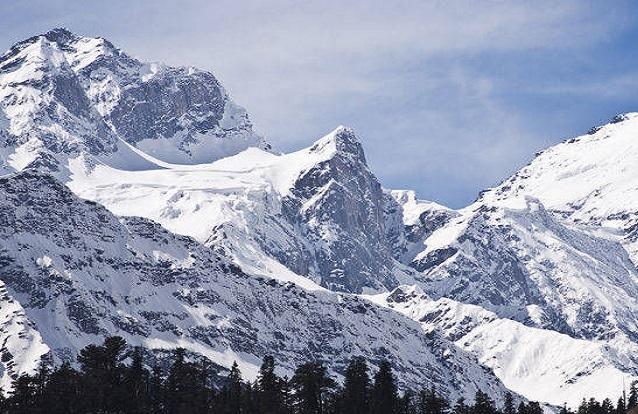 The youngest participant Manasvi Baheti from Manali in Himachal Pradesh rode a tandem with his father to the khardung La mountain pass in Jammu & Kashmir
The youngest participant Manasvi Baheti who is 15 years old girl rode a tandem with his father from Manali in Himachal Pradesh to the khardung La mountain pass in Jammu & Kashmir.
The tough 500 kilometre expedition through the Himalayas would be a formidable challenge for all but for most ardent adventure enthusiasts.
Manvi and her father Kailash's adventure was part of an initiative that has been touted as India's first Blind-and-sighted tandem expedition in the Himalaya.
It is proved a liberating experience for the Class X student who beat her 100% visual impairment to accomplish it.
Manasvi and his father were one of 10 pairs who rode through Manali-Leh-Khardung La in less than two weeks.
The expedition was organized by an organization named Adventure beyond Barriers Foundation (ABBF).
About the expedition aims
* The expedition's aims to promote inclusion by enabling people with disabilities and those without to participate in adventure sports together.
* It was founded in 2014, ABBF works across five verticals trekking, scuba diving, paragliding, and mountaineering.
* ABBF founder Divyanshu Ganatra reported that the expedition's purpose is to establish a connect, build empathy and most importantly remove the awkwardness associated with disability.
Divyanshu Ganatra was all praise for the expedition's youngest participant Manasvi is a spirited girl and he also said this is a tough ride even for professionals but the way she overcame the challenges was phenomenal.