Updated By: LatestGKGS Desk
Kavasji Jamshedji Patigara The Story Of First Indian To Head Bombay CID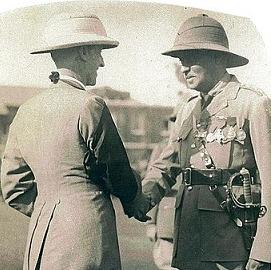 Kavassaji Jamshedi Patigra was born on this day ie 24 November 1877, the most important figure of the country. Jamshed ji, who became the first Indian Police Deputy Commissioner of Mumbai Police in 1928, had great affection for Gandhiji. He was in charge of the Crime Branch Division and was famous for his intelligence network. His remarkable service was conferred by the British Government with many awards.
Patigara was born on November 24, 1877, in Jamshedji Naushervangi Patigra and Dhundbhai Bastawala. He studied at Surat in Gujarat and later studied at Bombay (Mumbai). He was married to Awambai, who was the daughter of Jahangirshaw Adaser Teliqar Khan. They had a son. He died on March 28, 1941 during treatment.
Patigara did not take formal training of the police. At that time he had joined the police force as a simple uniformed policeman, which was called 'Safedwala'. In the year 1909, when the Crime Investigation Department (CID) was formed, it had been formed when it was joined to the service. Petigara had very good information about the city and had a strong connection within the Parsi community.
In view of this, two branches of CID Crimes and Politics - were entrusted to them. In his entire career, he served in CID and was never appointed in the police station. In 1920, he was appointed the Superintendent of Police, i.e. the Superintendent of Special Branch. In 1928, he was appointed DCP (Deputy Commissioner of Police) of the Special Branch and thus became the first Indian to be posted as a DCP in Bombay.