Updated By: LatestGKGS Desk
Lakhwar Dam Project History, Features, Benefits, Timeline, Specifications, Height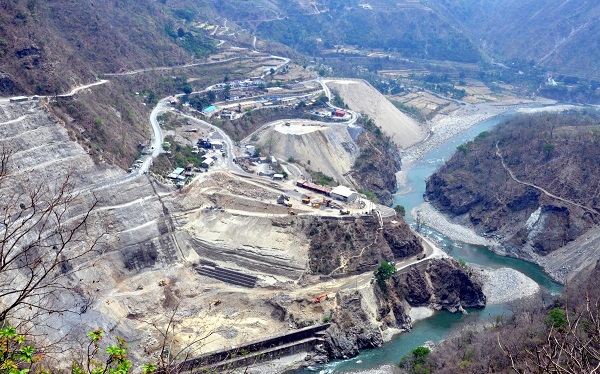 Lakhwar Dam Project on the river Yamuna at Dehradun History, Features, Benefits, Height, Location, Water Storage Capacity
Lakhwar Dam Project is a multipurpose scheme, primarily a peaking power station, based on river Yamuna in the district of Dehradun in Uttarakhand.
The scheme expects construction of 204 m high concrete dam on river Yamuna near Lohari village.
The scheme also includes construction of a barrage at Katapathar about 3 Km downstream of the Hathiari power station (Vyasi HEP) on river Yamuna.
The Centre and six states of North India signed a memorandum of understanding on 28th August 2018 for construction of Lakhwar multi-purpose project in the Upper Yamuna basin in Uttarakhand.
Water Resources Minister Nitin Gadkari signed the MoU with Uttar Pradesh Chief Minister of Rajasthan, Uttarakhand, Haryana, Delhi, and Himachal Pradesh are in Delhi for the project worth Rs 3,966.51 crore.
The Problem of water shortage would be resolved as water flow in Yamuna River will improve in the dry season from December to June every year. The six states had signed a MoU on May 12, 1994, regarding the allocation of surface flow of Yamuna river. 3
This storage will provide irrigation to 33,780 hectares of land and availability of 78.83 MCM water for domestic, drinking and industrial use in the six basin states.
After completion of all these storage projects in Upper Yamuna basin (including Lakhwar) total water availability for various uses will be 1,093.83 MCM.