Updated By: LatestGKGS Desk
Public Interest Litigation (PIL) Features, Filing at SC and High Court in India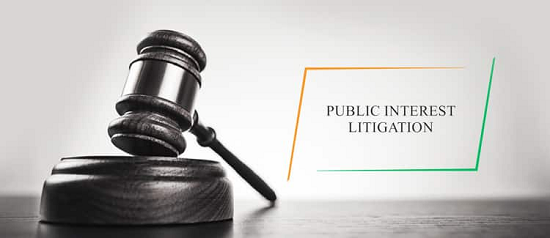 Law and Act: Procedure for filing Public Interest Litigation (PIL) in India Legal Proceeding and Judicial Activism
Public interest litigation is a medium in which public issues related to minority or disadvantaged groups or individuals are raised by litigation or legal proceeding.
In simple words, PIL is the result of judicial activism, through which a person or a non-governmental organization or citizen group can seek justice in the court on such issues in which a larger public interest is involved.
In fact, public interest litigation (PIL) is a way of legalizing social change in a legal way.
Its aim is to provide access to the judiciary to the general public for obtaining maximum legal aid.
Any Indian citizen can file a public interest petition, the only condition is that it should be filed in public interest instead of personal interest. If an issue is of very public importance, then the court also automatically takes cognizance in such a case and recruits an attorney to handle such a matter.
Before filing a PIL, the petitioner should thoroughly investigate the matter. If the PIL is related to many persons then the petitioner should consult with all the people.
The person filing a public interest petition can also debate himself or appoint an attorney. In general, in any case, before advancing a PIL, advise is sought from a lawyer.
If PIL is filed in the High Court, then two copies of the petition are filed in the court. Also, a copy of the petition has to be forwarded to each respondent in advance and proof of this has to be linked to the PIL.
If the PIL is filed in the Supreme Court, five copies of the petition are filed in the court. A copy of the PIL is sent to the defendant only when the notice is issued to the court by it.