Updated By: LatestGKGS Desk
Lok Sabha Election 2019: Names of candidates who won election by record votes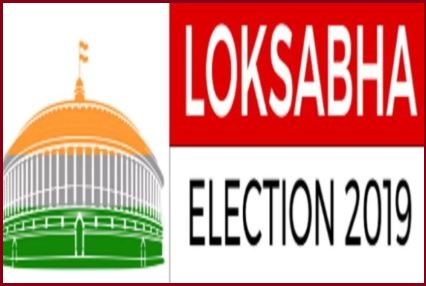 Lok Sabha Election 2019: Names of candidates who won the election by record votes
PM Narendra Modi-led National Democratic Alliance (NDA) has won the Lok Sabha Elections-2019 who has recorded by 354 seats while the Bhartiya Janta Party (BJP) has accumulated 303 seats alone.
The Lok Sabha Elections 2019, also witnessed the highest turnout in the history of the country was 67.11 percent.
With this, the number of candidates who won by the record votes has also increased.
In this world's largest democratic election ever, candidates have defeated the nearest rival to more than 6 lakh votes. There are 12 candidates, including Amit Shah, who have won more than 5 lakh votes.
BJP's Navsari seat of Gujarat defeated the opponent with 6,89,668 votes.
Uday Pratap Singh, a BJP candidate from Hoshangabad constituency of Madhya Pradesh, got 8,76,911 votes. He has defeated Congress candidate Shailendra Deewan Chandrabhan Singh by a margin of 5,53,682 votes.
BJP's Shankar Lalwani defeated Pankaj Sanghvi of Congress by a margin of 5,47,754 votes from Indore constituency.
Ramakant Bhargava, BJP's winner from Vidisha, got 8,50,443 votes. He defeated Congress candidate Shailendra Ramesh Chandra Patel by a difference of 5,03,084 votes.
BJP's Chandra Prakash Joshi has got 9, 79, 946 votes from Chittorgarh seat in Rajasthan. He defeated Congress's Gopal Singh Shekhawat by a margin of 5,76,247 votes.
BJP's Dijya Kumari defeated Devinkanthan (Kaka) of Congress by a margin of 5,51,916 votes from Rajsamand's constituency. Kumari got 8,58,690 votes.

BJP candidate from Ghaziabad seat in Uttar Pradesh, Union Minister V.K. Singh has defeated the alliance partner Suresh Bansal by a margin of 5,01,500 votes.