Updated By: LatestGKGS Desk
Lok Sabha Election 2019: Check Results On Mobile, Online, PC, ECI Portal Link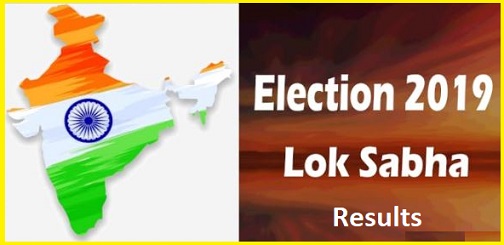 Lok Sabha Election 2019: How To Check Results On Mobile, Online, Desktop
For the Lok Sabha Election Result 2019 counting of votes will start at 8 am on 23rd May 2019 (Thursday) and the result will be declared by the evening of the same day.
For winning any political party or alliance needs 272 of the 542 Lok Sabha seats that voted in the 2019 elections to reach the majority mark.
Lok Sabha seats in India will be counting for 542, as the Election Commission had canceled the election in Tamil Nadu's Vellore Lok Sabha constituency.
According to the Exit polls conducted by several news agencies, is predicting that PM Narendra Modi led BJP-NDA Government is getting approx 339-365 seats and winning the Lok Sabha Elections-2019.
The exit polls also predicted that the Congress-led UPA (Rahul Gandhi) will get little over 110 seats.
There are several ways to check real-time counting polls:-
1. Watching on Television News Broadcasts
2. Downloading News Channels Apps on Mobile like NDTV News App, ABP News App, Times of India (TOI) News App, Navbharat Times App, INDIA TV App, etc.
3. Social media channels like live Youtube news Channels, Twitter, Facebook, Instagram, TOI WhatsApp, etc.
4. Online search engines by searching for the relevant keywords on online search engines like Google, Yahoo, Bing.
5. On Election Commission of India website and App: Link: https://www.eci.gov.in/statistical-report/election-results/ Or by downloading Voter Helpline App from Google Play store on Link: https://play.google.com/store/apps/details?id=com.eci.citizen