Updated By: LatestGKGS Desk
Election Exit Poll Details, History, Importance, Features, Role in Democracy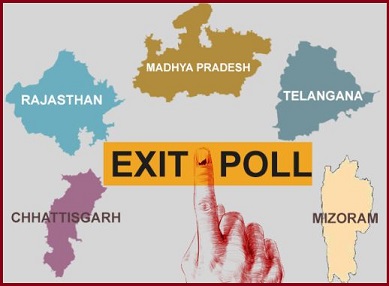 Election Exit Poll Details, History, Importance, Features, Role in Democracy
An election 'Exit poll' is a poll of voters taken immediately after they have exited the polling stations. They are always shown only after the polling process is completed.
Exit polls are usually conducted by private agencies for newspapers and many different TV news corporations by the means of their survey, public gathering, public opinion and could be based upon candidate popularity and people mindset.
Exit polls are a kind of predictions and can be true or false.
For example, the current Lok Sabha elections-2019 are being held in 7 phases. In such a situation, after the voting of each stage for the exit poll, the data was gathered which is called an Exit poll.
Usually, TV channels show exit poles on the last day of voting.
Exit polls were first conducted by a senator and former politician Marcel von Dam in the elections held in the Netherlands on 15th February 1967. His assessment proved accurate.
While coming to India the exit polls were started right after the death of Indira Gandhi and during the regime of Former PM Rajiv Gandhi.
In India, the credit goes to Eric De Costa, head of the Indian Institute of Public Opinion, he was the first person to test the mood of the people by this process.