Updated By: LatestGKGS Desk
Ayodhya Shodh Sansthan found Lord Rama imprints in Iraq (Darband-i-Beluilla rock)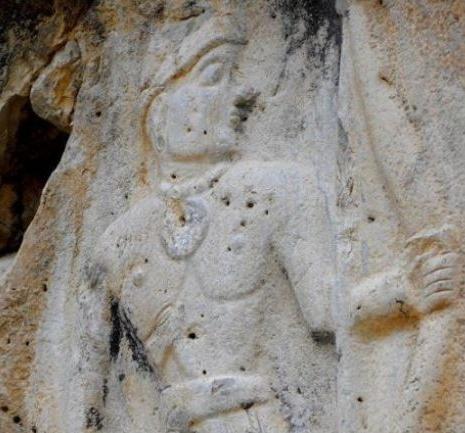 Lord Rama imprints found in Iraq: Details, Highlights
In a study where the Indian delegation undertook an expedition in Iraq in June 2019 to look at a mural from circa 2000 BCE that the Ayodhya Shodh Sansthan believes represents an imprints of Lord Ram.
The Ayodhya Research Institute claims that this is the image of Lord Rama.
This Lord Rama graffiti was found in the Darband-i-Beluilla rock on the road passing through narrow streets in Horen Sheikh Khan area of ​​Iraq.
In this picture, a king is shown, who has bowed arrows on the bow. There is a dagger or a small sword in his waist belt.
There is another image in the same rock, in which a man is seen turning his back. According to the Yogendra Pratap Singh, director of Ayodhya Research Institute, this is the image of Lord Hanuman. A
At the same time, Iraq's scholars also suggested that the Lord Rama graffiti is the hill tribe of the mountainous tribe of Turduni.
The delegation led by Indian Ambassador Pradeep Singh Rajpurohit went to Iraq. For which the Ayodhya Research Institute under the Department of Culture had requested.