Updated By: LatestGKGS Desk
Japan marks beginning of 'Reiwa Era' with the end of 'Heisei Era'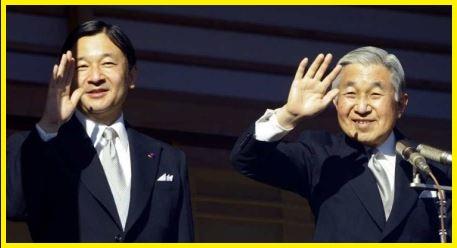 Japan marks the beginning of 'Reiwa Era' with the end of 'Heisei Era': Details, Significance, Highlights
Naruhito (59-year old) became Japan's new Emperor after the historic abdication (first in more than 200 years) of his father Akihito.
Emperor Naruhito's ascending of Chrysanthemum Throne marked the beginning of "Reiwa" era in Japan which takes effect from 1st May 2019.
Naruhito is nation's 126th emperor in the world's oldest hereditary monarchy (from the 5th century).
Over the times, Japan has witnessed a large number of changes from 1989 (when it last ushered in the new era). Its major recent concern is battling sluggish growth, chronically low inflation coupled with the aging population. With a population in continuous decline, Japan will soon become the world's first "ultra-aged" society, with 28% of people over 65 years of age.
But now this Japanese era (Started 8th Jan 1989) known as 'Heisei' which means achieving peace comes to an end with the abdication of King Akihito.
New Era 'Reiwa'

The era name 'Reiwa' is drawn from the 7th-century poetry collection "Manyoshu". The name is made up of the two characters 'Rei' and 'Wa' that stands for 'order' and 'peace', respectively.

It is likely to be the first time that the Japanese era name (gengo) has been drawn from a Japanese document, depicting a break from over 1,300 years old custom of choosing the name from Chinese classics.