Updated By: LatestGKGS Desk
King Maha Vajiralongkorn Crowned Rama X of Thailand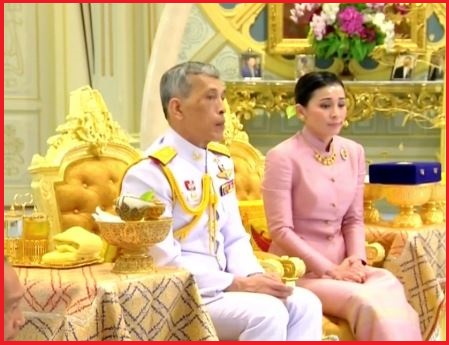 King Maha Vajiralongkorn Crowned Rama X of Thailand: Details, Profile, Highlights
Thailand officially crowned its new King Maha Vajiralongkorn with 'Great Crown of Victory' (one of five Royal Regalia i.e. symbols of kingship).
King Maha Vajiralongkorn received a symbolic nine-tiered umbrella conferring him as 'King Rama X of Thailand'. This coronation ceremony marks the first ascension of a new monarch in the past seven decades.
King Maha Vajiralongkorn became crown prince and official heir to the throne in 1972.
King Maha Vajiralongkorn has been on the throne since 2016, but according to Thai tradition he cannot be considered a divine representative on Earth nor main patron of Buddhism until he is consecrated (declared sacred). For this three day, coronation ceremony began in Bangkok on 4 May 2019.
King Maha Vajiralongkorn is now titled Rama X, (or 10th monarch of the Chakri dynasty). Chakri dynasty has been reigning since 1782. The last coronation was held for king's father Bhumibol Adulyadej in 1950
King Maha Vajiralongkorn recently married to his royal consort who would now be new Queen Suthida. This is kings forth marriage.
Thailand
Capital: Bangkok
Largest City: Bangkok
Official Language: Thai
Currency: Thai Baht
Prime Minister: Prayut Chan-o-cha