Updated By: LatestGKGS Desk
Indian Railways Paperless plan For Reservation Charts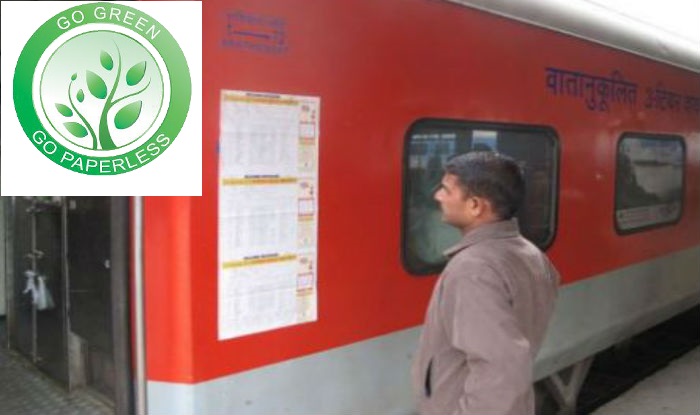 Indian Railways to Go Paperless For Reservation Charts- Details, Features, Purpose
Union Ministry of Railways instructed all railway zones to discontinue pasting reservation charts on reserved coaches of all trains at the A1, A and B category stations as a pilot project for 6 months, starting March 1.
It will be applied on the basis of income generated from passengers, the railways classifies its stations into seven categories A1, A, B, C, D, E and F. It has 17 zones.
Digital charts will continue to be displayed at the platform of the train of those stations where electronic charts display plasma has been installed and are functioning properly, physical reservation charts at such platforms can be stopped.
The main aim behind the move is to go paperless and to replicate the green initiative introduced by South Western Railways Bengaluru Division (SBC) under which Bengaluru City and Yeshwantpur railway stations already discontinued pasting charts on reserved coaches of all trains from November 2016.
Before, pasting of reservation charts on the reserved coaches of all trains was discontinued at New Delhi, Hazrat Nizamuddin, Mumbai Central, Chennai Central, Howrah and Sealdah Stations on an experimental basis for a period of 3 months.
Latest Ministry Of Railways Updates