Modi 2.0 Govt: HRD Ministry Drafts Proposal of the New Education Policy 2019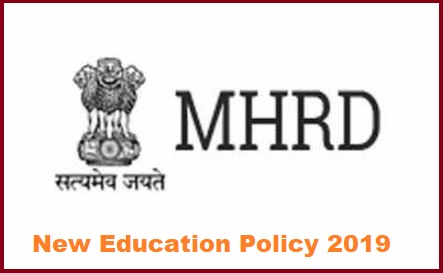 Modi 2.0 Govt: HRD Ministry Drafts Proposal of the New Education Policy 2019: Key Features, Highlights
Under Modi 2.0 Government, Union Ministry of Human Resource Development (MHRD) has submitted a draft proposal of New Education Policy 2019.
The Draft National Education Policy 2019 is built on the foundational pillars of 'Access, Equity, Quality, Affordability, and Accountability.
The draft proposal suggests the teaching of Hindi in non-Hindi speaking states. However, there is no clarity if the state language will be taught.

As per the 500-page report, non-Hindi speaking states would include the regional language, English and Hindi, while states, where Hindi is spoken, would have English and another modern Indian language in addition to Hindi.
Pre-schools and First class children will be asked to attain proficiency in discussing their major in at least 1 Indian language through an appropriate written project or presentation in that language.
The draft of the New Education Policy 2019 has also recommended that Sanskrit should be taught at all levels of school and higher education as one of the optional languages on par with all Schedule 8 languages