Updated By: LatestGKGS Desk
Central Cabinet approves MoU between India and Romania in tourism sector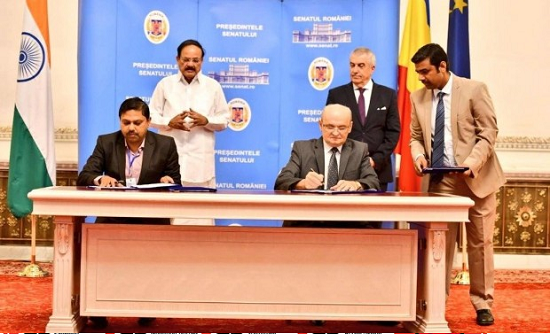 In the field of tourism, the Union Cabinet has given its approval to the MoU between India and Romania with prior effect.
The MoU was signed during the visit of the Vice President of India to Romania in September 2018.
The main objectives of the Memorandum of Understanding are the expansion of bilateral cooperation in the tourism sector, exchange of information related to tourism and exchange of information, promoting cooperation among tourists and tourists including hotels and tour operators, tourism and hospitality sectors, tour operators In order to promote / media and double tourism, the voters of each other travel to other countries and visit both countries.
Risk tourist destinations to accelerate bilateral cooperation through the film tourism promotion.
Romania has the potential to tourism for India. This MOU with Romania will increase the arrival of tourists.
There is a strong diplomatic and economic relationship between India and Romania. Both countries want to strengthen and develop their relations.
That is why the Tourism Ministry of Government of India and the Tourism Department of Romania have signed MoU for enhancing cooperation in the tourism sector.
Latest Memorandum Of Understanding (MOU) Updates