Updated By: LatestGKGS Desk
PM Narendra Modi Navratri Garba Song Ghume Aeno Garbo Features, Lyrics, Dedication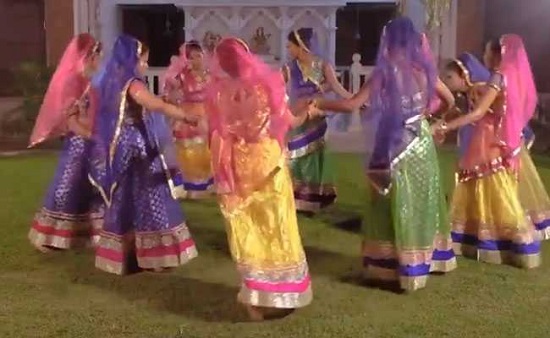 Prime Minister Narendra Modi Garba Song "Ghume Aeno Garbo" for Andh Prakash Gruh, Ahmedabad Visually Impaired Girls for Dance in Navratri, Lyrics, Singer
The beautiful Garba dance is being liked all around the world performed by visually impaired girls on occasion of Navaratri. The special thing is that the song is written by the Prime minister Narendra Modi and lyrics of a song is 'Ghume Aeno Garbo'.
The Garba Dance video is created by Arpan Films. Garba is folk dance of Gujrat. Apart from PM Modi lyrics, Shailesh Gohil and Dr. Trivedi have directed this dance. This sung by Aishwarya Majoomdar and Ami Parekh by their beautiful voice.
The girls from Prakash Home NGO has performed in the video song. The NGO is basically working for visually impaired girls. The video is choreographed by Trisha Shah. She is getting appreciation from all around the world. Teaching Garba dance to the visually challenged girl is not easy, but she had done well.
Latest Narendra Modi Updates