Updated By: LatestGKGS Desk
PM Narendra Modi 74th Independence Day speech highlights making India proud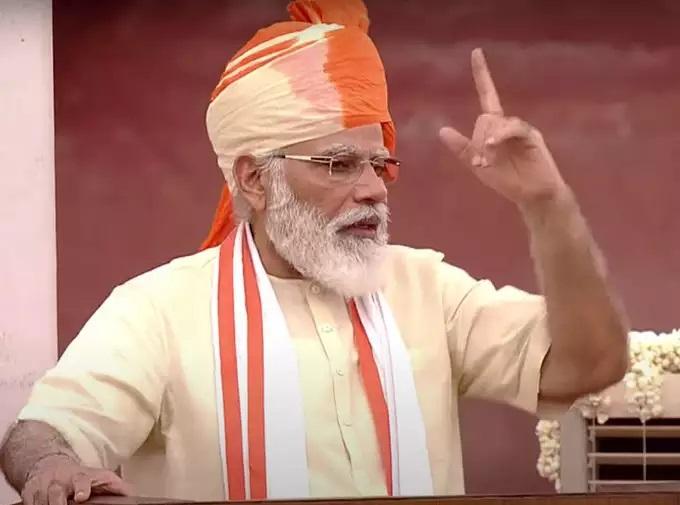 Prime Minister Narendra Modi's speech on 74th Independence Day at Red Fort highlights making Indian citizens feeling proud.
1. Prime Minister Narendra Modi salutes martyrs and security personal who laid their lives in securing Indian national borders. PM also mentioned for the support in UNSC from 184 out of 192 members for non-permanent seats in the United Nations Security Council. According to PM, this is because India was successful in translating its capability in front of the world.

2. Prime Minister Narendra Modi mentioned the successful and peaceful resolution of Ram Mandir issue.

3. Prime Minister Narendra Modi talks about the successful election at the gram panchayat level in Jammu and Kashmir.

4. Prime Minister Narendra Modi talks about the progress India is making in the development of the COVID-19 vaccine. India could become a mass producer for vaccines in the coming days exporting around the globe.

5. PM talks about the abolition of Triple Talaq and the role of women power in the progress of the nation.

6. There are a total of 6 lakh villages in India and the government is committed to providing optical fiber connectivity in each gram panchayat in the coming 1000 days.

7. PM expresses his sentiments about the middle class. As middle class does not want interference from governments in their routine and the government is cautiously making policies keeping the middle class in mind.

8. PM expressed his mission to provide water to every home.

9. PM praises the policies of the central government empowering farmers for their yields and ownership.

10. National Education Policy, One Nation One Card, One Nation One Grid, One Nation One Tax, or merger of Banks world has seen such bold and successful steps of India.

11. In the last couple of years FDI has got a phenomenal growth of 18% breaking all records. World's all major companies looking towards India as an Investment hub in this CORONA virus period.

These are some key points on which every citizen of India can be proud.
Latest Narendra Modi Updates