Updated By: LatestGKGS Desk
World Disability Day, 3 December Theme, History, Objectives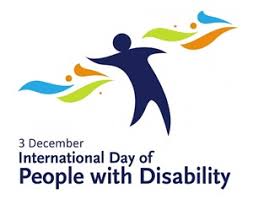 The theme of the year 2018 is "Empower people with disabilities and ensure their inclusion and equality. Every year on 3rd December celebrate World Disability Day.
This day is celebrated for the empowerment of the disabled. The main purpose of which is to ensure equal rights and development possibilities for the people in this momentous life. Special programs have been organized by the UN on World Disabilities Day this year because the United Nations has prepared an Agenda for the 2030s for the Divine, its motive is that no person will be left behind in this momentous life.
On December 3 this year, a special speech meeting has been organized at the United Nations Headquarters, in which representatives of many countries, institution presidents, national and state lawmakers will participate so that on this particular day the development and equality of the disabled. The discussion can take place.
At the same time, in India, special preparations are being done on this day, many NGOs have organized special programs for this day. In which people will be explained in the society about the rights of Divine people and the discrimination they face. Similarly, in the schools, speech and debate programs will be organized on this day so that children from childhood understand the suffering of the people and their discrimination in society.
In the year 1976, the United Nations General Assembly was declared as "International Year of the Disabled" in the year 1981. There was a plan for the revival, prevention, promotion and equal opportunities for disabled people at the international, national and regional level.