Updated By: LatestGKGS Desk
Kushinagar International Airport: PM Narendra Modi, inauguration, Details, About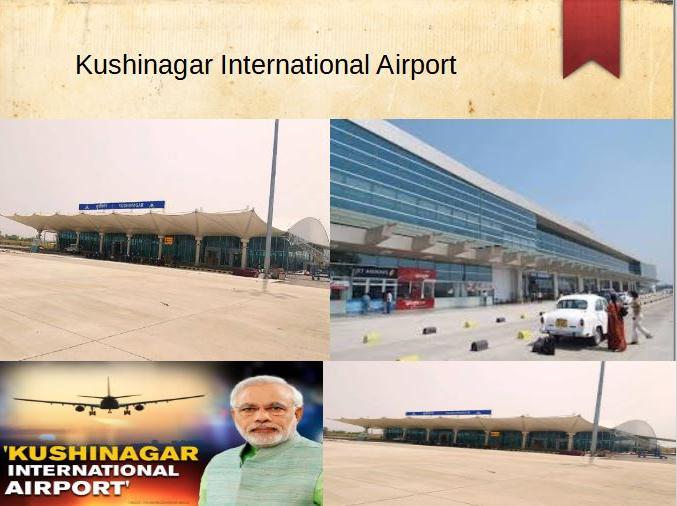 PM Narendra Modi inaugurates Kushinagar International Airport: Details, About
During his visit to poll-bound Uttar Pradesh, Prime Minister Narendra Modi will inaugurate the Kushinagar International Airport, which aims to connect Buddhist pilgrimage sites around the world and launch numerous development projects there.
According to the PMO, he will also attend a public gathering to inaugurate and lay the foundation stone for several development projects before attending an event commemorating Abhidhamma Day at the Mahaparinirvana Temple in Kushinagar.
The landing of the maiden flight from Colombo, Sri Lanka, carrying a Sri Lankan delegation of over 100 Buddhist monks and dignitaries, including the 12-member holy relic entourage conveying the holy Buddha relics for display, will mark the inauguration of the Kushinagar International Airport.
The group also includes anunayakas (deputy's heads) from each of Sri Lanka's four Nikitas (orders) of Buddhism: Asgiriya, Amarapura, Ramanya, and Malwatta, as well as five ministers from the Lankan government led by cabinet minister Namal Rajapakshe, according to the PMO.
The airport, which is expected to cost Rs 260 crore, will allow domestic and foreign pilgrims to visit Lord Buddha's'mahaparinirvana location and is part of an effort to connect Buddhist pilgrimage holy sites around the world, according to the statement.
The airport, which will service adjacent areas in Uttar Pradesh and Bihar, is a significant step toward increasing investment and job prospects in the region.
Modi will pay his respects to Lord Buddha's reclining statue and plant a Bodhi tree sapling at the Mahaparinirvana Temple.