National Development Council - Role, composition and functions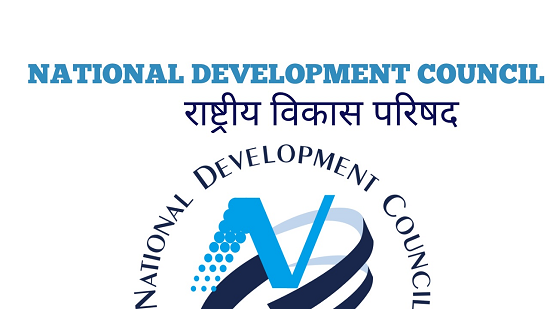 National Development Council - Role, composition, and Functions of NDC
The National Development Council was established in 1952 on the recommendations of the Planning Commission in its first five-year plan through a resolution of the Cabinet/Govt. Of India.
The NDC is seen as the main body to approving plans prepared by the Planning Commission. It was established with the aim of attaining cooperation as well as avoiding conflicts from the side of the state government as well as incorporating its thoughts and needs in order to gain equality.
NDC comprises of all Chief Ministers as its members with the Prime Minister as the chief of the NDC. It also includes of all Union Cabinet Ministers and administrators/Chief Ministers of Union Territories.
Functions of NDC:
To set guidelines for the construction of a National Plan, including the assessment of resources for the Plan;
To consider the National Plan prepared by the Planning Commission;
To consider important questions of social and economic policy affecting national development; and
To review the functioning of the Plan from time to time and to recommend such measures as are necessary for achieving the aims and targets set out in the National Plan.
To make an assessment of resources needed for implementing the plan and to suggest measures to augment them.
To ensure balanced and rapid growth in all parts of the country