Updated By: LatestGKGS Desk
Neeraja Bhanot First Indian Woman won Ashok Chakra Award, Achievements, Story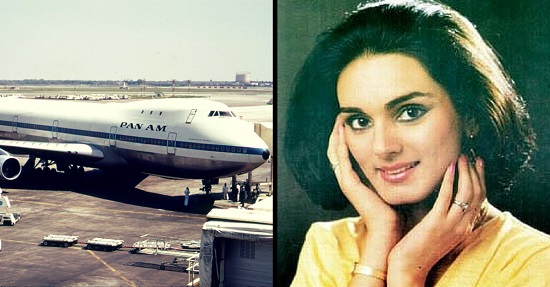 Neeraja Bhanot was an Indian model and purser for the airline Pan American World Airways who lost her life trying to save passengers on PAN AM flight 73.
Neerja Bhanot was a 22-year-old Indian Flight attendant who gave up her life while saving the lives of the passengers on board the Pan Am flight 73. Neerja Bhanot is born on 7th September 1963 in Chandigarh, India.
Neerja Bhanot completed her high school from Bombay Scottish School and graduated from St. Xavier's College. She was a vivacious young girl, sensitive, caring, and cheerful.
The aircraft, Pan Am Flight 73 with 360 passengers on board had just arrived from Mumbai and was ready to depart Jinnah International Airport in Karachi for its destination- the United States. Unfortunately, the flight was hijacked by four heavily armed terrorists while it was parked at Karachi airport.
The terrorists started asking for passports of crew members and Neerja Bhanot realized that their primary targets were the Americans on board. She was instructed by the terrorists to collect the passports of all passengers. Neerja Bhanot managed to hide their passports and discard them down the rubbish chute. With her help, at least 39 American passengers were saved out of 41.
Neerja Bhanot is a true example of bravery. She became the first woman recipient of the Ashok Chakra award, India's highest civil bravery award. Within a year of becoming a cabin crew with Pan Am, Neerja was promoted to the senior most cabin manager.