Updated By: LatestGKGS Desk
International Buddhist Conference Concluded In Lumbini Nepal Theme, Aim, Conclusion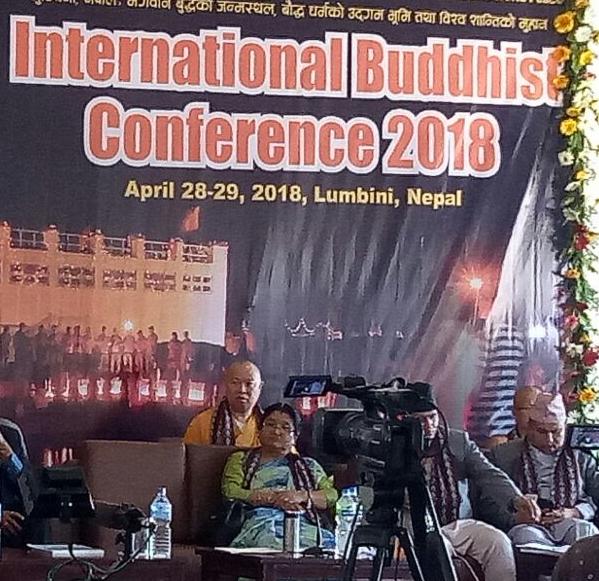 International Buddhist Conference 2018 Concluded In Lumbini Nepal-Theme, Details, Aim, Conclusion
The International Buddhist Conference-2018 was successfully concluded in Lumbini, Nepal on the occasion of Buddha Jayanti on 30th April 2018.
The International Buddhist Conference (IBC) was a two-day meet inaugurated on 29th April 2018 in order to commemorate the 2562nd birth anniversary of Lord Gautam Buddha.
The theme of the IBC-2018 meet was 'Lumbini Nepal: The birthplace of Lord Buddha and the fountain of Buddhism and world peace'.
The main aims of the IBC-2018 meet were to propagate teachings of Buddha and spread messages of nonviolence, brotherhood, co-existence, love and peace to the international community.
The IBC-2018 meet also aimed to help to spread and increase the importance and the glory of Lumbini in the world.
The IBC-2018 meet showed the participation of representatives from 16 countries including US, Japan, India, China, Indonesia and Sri Lanka. Buddhist scholars from several countries demonstrated their papers for discussions during the conference.
The IBC-2018 meet concluded with the adoption of 10 points Lumbini Declaration which includes issues such as interfaith dialogue, infrastructure development, connecting Buddhist attractions in Nepal and India, and implementing Greater Lumbini Area Master Plan.