Updated By: LatestGKGS Desk
Nobel Prize: Abdulrazak Gurnah, Prizes in Literature 2021, About, Detail,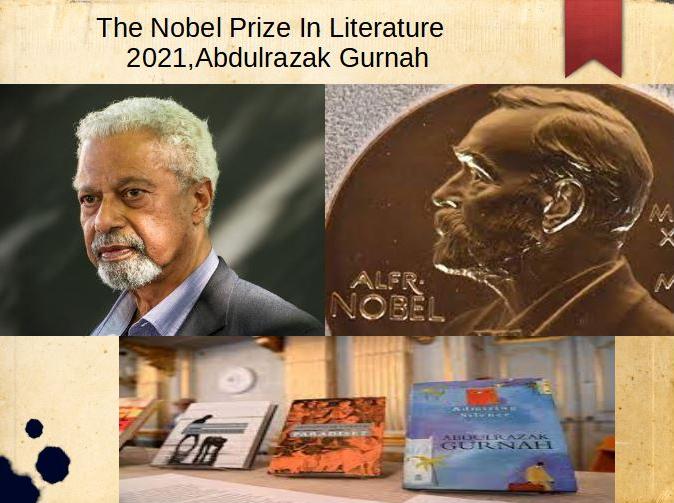 Abdulrazak Gurnah Awarded The Nobel Prize in Literature 2021
Abdulrazak Gurnah won the Nobel Prize in Literature in 2021 "for his uncompromising and compassionate comprehension of the effects of colonialism and the plight of the refugee in the chasm between cultures and continents."
Gurnah grew raised on one of Zanzibar's islands before fleeing persecution and enrolling as a student in England in the 1960s. He's written ten books and a collection of short tales. Gurnah's novels, from his debut, Memory of Departure, about a failed uprising, to his most recent, Afterlives, "recoil from stereotypical descriptions and open our gaze to a culturally diversified East Africa unfamiliar to many in other parts of the world," according to Nobel committee chair Anders Olsson.
Since Wole Soyinka in 1986, no black African writer has received the prize. Since Toni Morrison's victory in 1993, Gurnah is the first black writer to win.
Gurnah's fourth novel, Paradise, was a Booker Prize finalist in 1994, and his sixth, By the Sea, was longlisted in 2001. According to Olsson, "the portrayal of the innocent young hero Yusuf's voyage to the heart of evil" in Paradise "has clear parallels to Joseph Conrad."
About The Nobel Prize
Nobel Prizes are given in physics, chemistry, physiology or medicine, literature, and peace (Nobel characterized the Peace Prize as "to the person who has done the most or best to advance fellowship among nations, the abolition or reduction of standing armies, and the establishment and promotion of peace congresses"). The Prize in Economic Sciences in Memory of Sir Alfred Nobel, the Nobel Prize's creator, was founded by Sveriges Riksbank (Sweden's central bank) in 1968. Nobel Prizes are typically recognized as the most prestigious honors bestowed in their disciplines.