Updated By: LatestGKGS Desk
ECI ERONET Electoral Rolls Services App for Voters Details, Features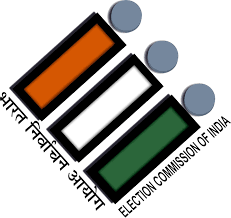 Election Commission Introduces ERONET (Electoral Rolls Services NeT) App To Register For Voter-ID Details, Features
The Election Commission of India (ECI) has introduced a web-based application in which Indian citizen can register for a Voter ID and can also update or correct their addresses in regard to their migration from one state to another without having to visit the election commission office or voter booth.
Chief Election Commissioner, OP Rawat informed in a Press Release that the new process will be starting from June 2018, where voters can easily add their names to the electoral rolls through an app while sitting at home.
CEC, OP Rawat further added the step undertaken in the wake of 'Digital' push to conduct the election in India.
OP Rawat also informed that the changes can be implemented through the app named as ERONET (Electoral Rolls Services NeT) at any time.
OP Rawat proclaimed, about 7,500 electoral officers across the country are expected to be connected to this platform. Till now 22 states have been added into the system, and it is believed all the states and UTs should be added to this new system by June.
OP Rawat also said Meghalaya, Nagaland, Tripura and Karnataka would be adopting the app after this current round of assembly elections.
OP Rawat explained how voters can easily and homely register to their Voter IDs or can modify changes any time through an OTP that they will receive on their mobile phones. Later he added as soon as the new address is updated, the old address will be deleted automatically. They will be alerted about registration or changes via SMS alerts.
OP Rawat concluded the new system will help to initiate transparency and accuracy as all updating can be done digitally.