Updated By: LatestGKGS Desk
Poona Sarvajanik Sabha History, Founder, Members, Swadeshi, Indian Freedom Struggle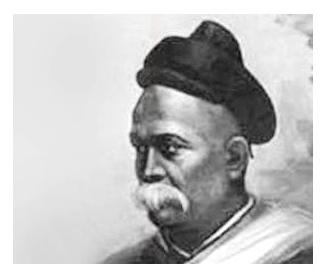 Poona Sarvajanik Sabha History, Foundation by Madhav Govind Ranade, Members, Role in Freedom struggle of India and Swadeshi
The Poona Sarvajanik Sabha was established on 2 April 1870 at Poona originally because of the discontent of the people over the running of a local temple. Mahadev Govind Ranade, an eminent lawyer and scholar from the Bombay Presidency was also a keen social reformer. He played a major part in the formation of the Sarvajanik Sabha.
The other members who helped in its formation were Bhawanrao Shriniwasrao Pant Pratinidhi Ganesh Vasudeo Joshi and S H Chiplunkar.With other important members of the Sabha included M M Kunte, Vishnu M Bhide, Bal Gangadhar Tilak and Gopal Hari Deshmukh. The members were mostly from the educated middle class of society and comprised of lawyers, inamdars, pensioners, pleaders, teachers, journalists and government servants in the judicial and education departments.
The organisation organised lecture tours and meetings and tried to foster national pride among the people. So, its first 95 members were elected from among 6000 people.
The Sabha even encouraged Swadeshi and sent its member Ganesh Vasudeo Joshi to the Delhi Durbar (1877) in hand-spun khadi attire. It is interesting to note that khadi had made its appearance on the Indian political landscape well before Gandhi made it a symbol of Indian nationalism. At the Durbar, Joshi read out a citation demanding "Her Majesty to grant to India the same political and social status as is enjoyed by her British subjects."
Latest Freedom Struggle Updates